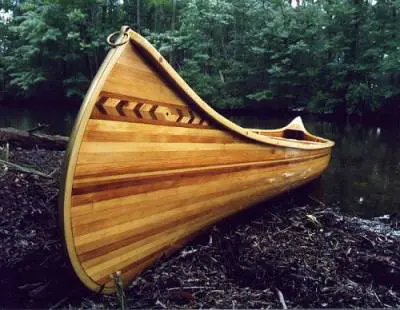 Jon Hockersmith built this Hiawatha. Jon was the official Newfound Rendezvous photographer between 2000 – 2007.
View Launch
Hamp Stevens of Savannah, GA sent these pictures of his Redbird canoe before he launched it.
View Launch
Chris Drew built the new Chestnut Kruger and sent us these pictures of the Launching.
View Launch