11th Newfound Rendezvous Enjoyed by All!
11th Newfound Rendezvous Enjoyed by All!
Wellington State Park at Beautiful Newfound Lake, Bristol, NH
September 10, 2022, 10 am – 5 pm Rendezvous & Demos
September 11th, 10 am to 3pm Fun on the water (Paddle & Row)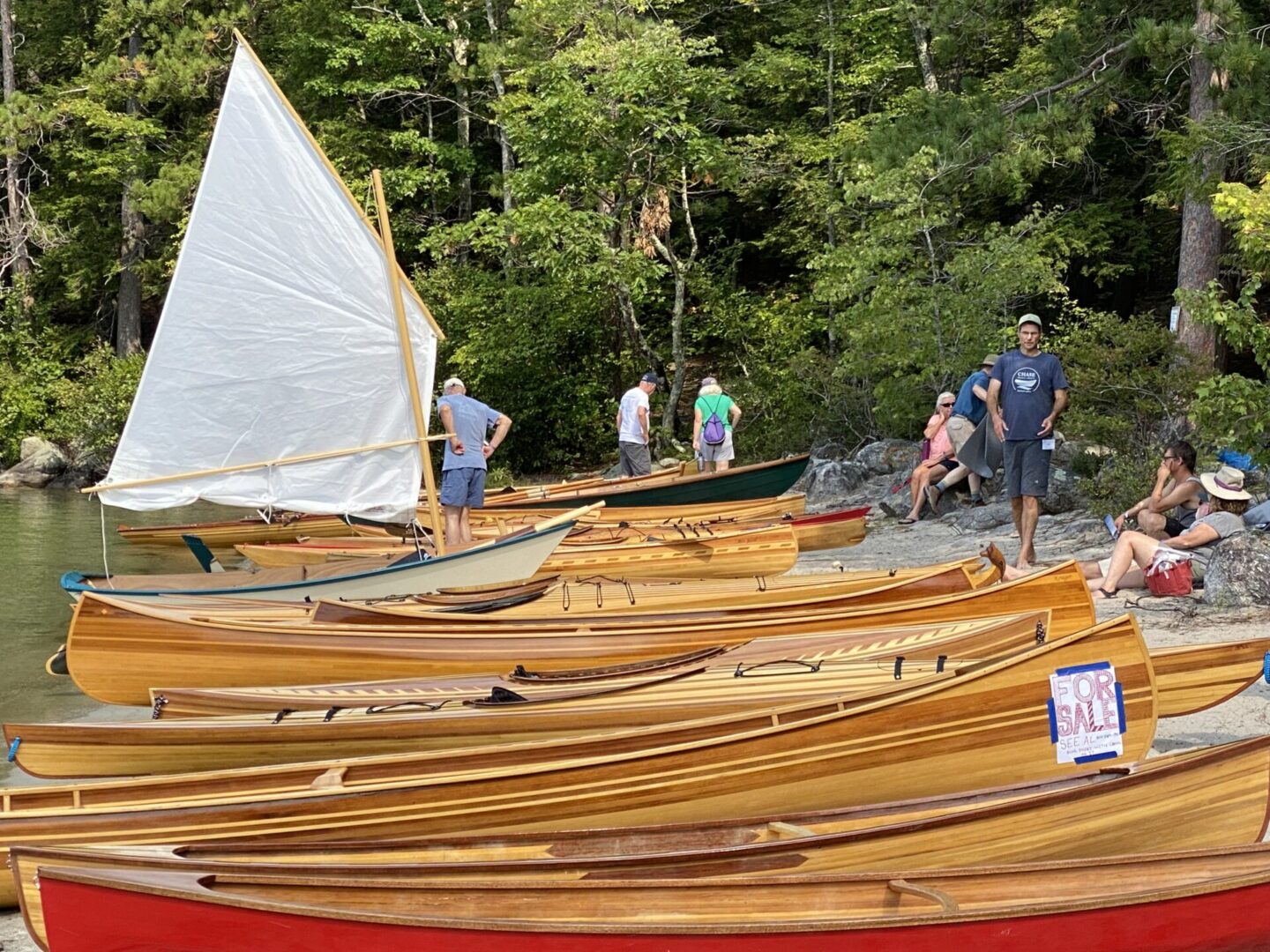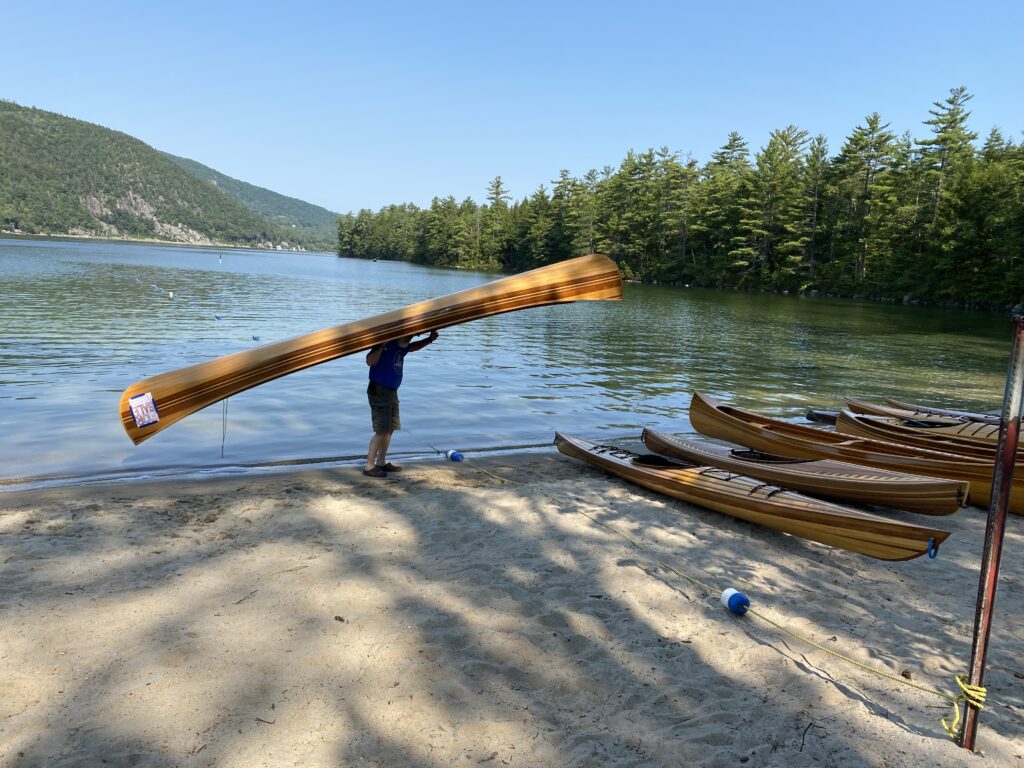 The 11th Newfound Rendezvous was a success!

The day was sunny and beautiful with all the cedar strip boats lining the beach on Wellington State Park on Newfound Lake!
Enthusiasts, dreamers, home builders, and professional builders all enjoyed activities at the Rendezvous!
Demonstrations of Cedar Strip Boatbuilding, and other facets of small wooden water crafts were a hit!
Strippers lined the beach…
The gathering of canoe, kayak, and row boat enthusiasts sponsored by Newfound Woodworks, Inc.
Many attendees have built strippers and brought them. Others learned low impact boating, which these strippers exemplify. Also, attendees discovered how to build these boats and see the process in action, some researched their next project, and was fun to learn about safety and helpful rescue techniques!
Most of the people who have built these boats haven't seen others, let alone a hundred or more examples of different designs, each with the builder's own artistic flare incorporated into the process.
---
We thank everyone at: Wellington State Park!
The size and layout of Wellington State Park allowed us to have building demonstrations under canopies that are erected near the beach area and water activities right nearby. This made it easier for attendees to be able to take in as much as possible.
---
Here's what we did:
Friday: 1pm to 5pm – Shop was open for visitors!
Saturday: 10 am to 5pm ~ Fun fill day!
9 am– 10 am – Check In
10:15 – 11 am – Form Set up – Alan of Newfound Woodworks
11 am – Cedar Strip Construction Demo – Rose of Newfound Woodworks
12 Noon – Break for Lunch
1pm – 2pm – Sailing A Small Craft – Clint of Chase Small Crafts
2 pm – 2:30pm – Fiberglassing Demo – Rose of Newfound Woodworks
2:30 – 3pm – Varnishing Demo – Talk with Jason of Epifanes, with Demo by Rose of Newfound Woodworks
3 pm on – Safety Presentation by Michael, Mark & Paul:
Construction & Outfitting tips for safer, more seaworthy boats.
Resources to gather information about sea conditions and how we use them to plan for safe day paddles and longer trips.
Items we pack in our boats and PFDs and why.
What if someone tips over? Rescue techniques and rolls.
5Pm – Raffle Drawing

All day:
Stripbuilding information with Rose and Alan of Newfound Woodworks
Greenland paddle making with author Bryan Nystrom "Greenland Paddles Step-by-Step"
Sailing Information with Clint of Chase Small Crafts
Custom Paddles by Ray Lesmerises of LTP
And more!
Sunday: We gathered at 10 am for a paddle at Grey Rocks, on the northern side of Newfound Lake!
Everyone had a wonderful time paddling on beautiful Newfound Lake!
---

We thank everyone who attended!
We hope you join us next year!