Newfound Woodworks at Cornell University as guest lecture & instructors!
Newfound Woodworks at Cornell University as guest lecture & instructors!
We would like to thank Professor Trent Preszler and Cornell University's Charles H. Dyson School of Applied Economics and Management, for hosting us as guest lecture/instructors for the day in the Grand Challenges Senior Year Project!
---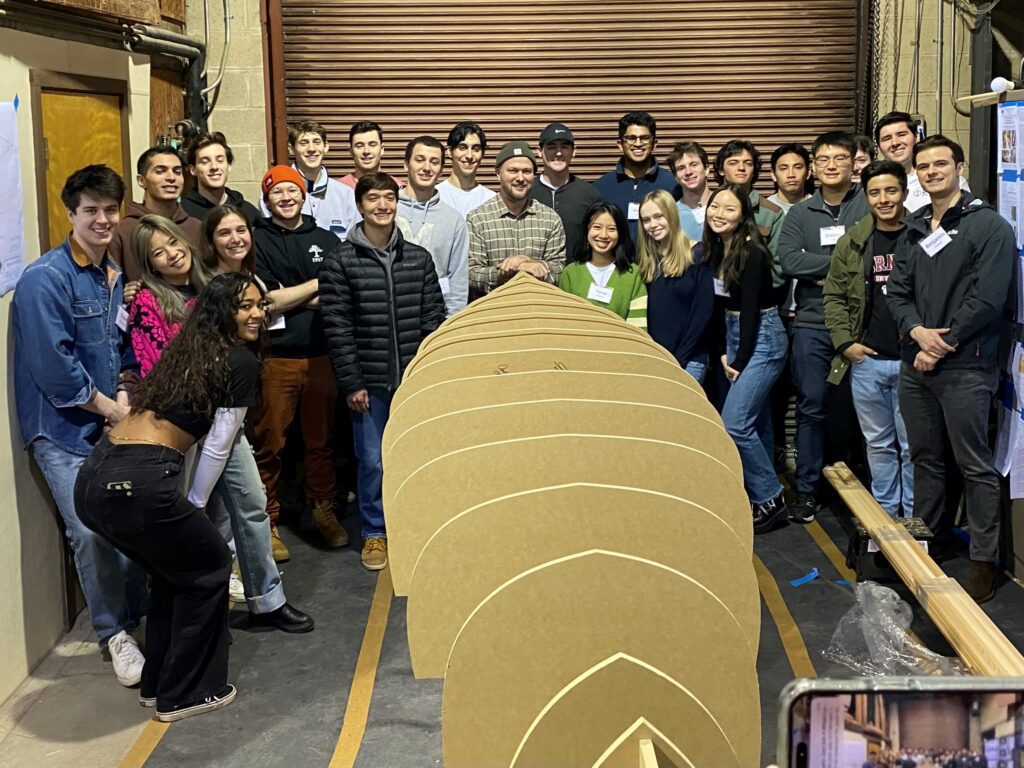 It was a pleasure to meet Professor Preszler (Center) and this wonderful group of students, who were filled with enthusiasm and eager to create a functional work of art, reflecting the culture and environment where it will be donated and used.
This course introduces the business and sustainability of boats through the construction of a traditional canoe, kit from Newfound Woodworks, and execution of a community-engaged learning project. Thirty students will learn, create & execute a tree-to-sea business model, and build a wooden canoe that will be launched at a Community-Wide Paddling Festival held at Ithaca's Cass Park on Saturday, May 6, 2023, then presented to the Haudenosaunee Canoe Journey, a program that guides canoeing trips for young people for the Onondaga Nation. They navigate waterways across the ancestral homelands of the Haudenosaunee people, a route known as "The Journey to the Central Fire", ceremoniously in traditions that touch the lives of so many people.
It is inspiring to learn that this is a learning project of business building. An exercise of working in the world individually as well as team-based, contribute to problem solving, creativity, sourcing, engineering, fabricating, studying of economic impact, creating a business plan, and execution necessary to successfully launch their canoe within the community.
Here's a 2-minute video the students made showcasing their canoe build!